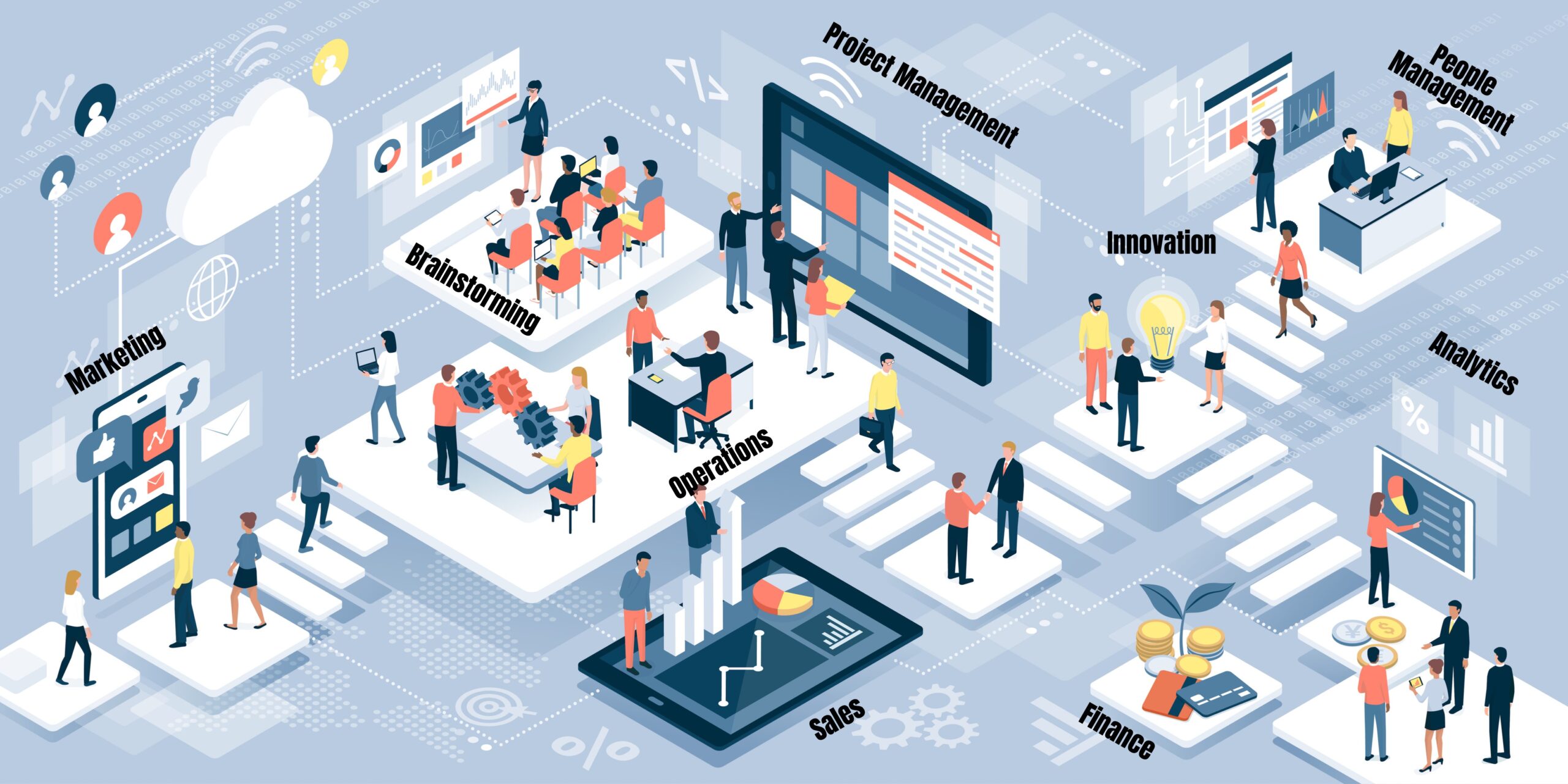 What does it take to build a business which runs seamlessly, achieves growth, pushes boundaries, innovates, develops human capital, beats competition & becomes a Market Leader ?
Is your Business going through any of the below scenarios ?
There is a consistent drop in Sales while the Industry is growing
This takes place when either your product / service is not being able to serve your clients or there are gaps in your marketing and sales strategy / processes.
I am constantly at loggerheads with my clients for project delivery
This type of conflict arises when there is lack of clarity on what is supposed to be done, how and when it is supposed to be done, who is supposed to do it and there are punctures in the sales and delivery processes.
I am the MD & CEO and I handle each and everything personally
This is a crisis waiting to happen either on personal or professional front. This indicates that the company does not have Strategies and Processes in place to run the business seamlessly. There will be constant pitfalls and a stunted growth, if any.
Our Business has Stagnated and we're concerned about the future
Your concerns are well placed. Input costs will go up and the margins will take a hit. You need to get back to the drawing board and look for new strategies, markets or assess your product line and depth.
We are constantly trying to make ends meet and our Payables are mounting
This is an indicator that the business is at a high risk of turning insolvent. The business model, strategies and processes have to be assessed and redesigned to undergo rapid turnaround immediately.
Being the MD & CEO, I am always firefighting issues across various business functions
It indicates that the internal processes have to be assessed and optimised for issue resolution framework and inter-departmental communications. Your business functions need to be in sync with each other for seamless operations.
We're loosing our employees to competition frequently
High attrition can be caused by many factors. From trust in the company's future to its policies and processes. How well is the work-life balance, immediate superiors, benefits an employee gets from working with you vis-a-vis your competition, industry trends etc. Employee retention is an art when deployed perfectly can do wonders.
Our sales are high but the margins are way low
Sales growth is critical for a business so is the bottomline. If your sales are increasing and the bottomline is witnessing a fall, there is a crisis in the making. You need to deep dive into your business financials immediately to find out the underlying cause and initiate corrective measures to arrest the margin fall.
We're not sure which business unit is performing
This is like driving blind into oncoming traffic. Your business may have 4-5 business units / verticals/ products and if you are not able to track operational and financial performance of these units individually, business decisions can go wrong quickly. The performing business unit may be compensating the loss of non performing unit. Appropriate financial systems which capture and analyse data need to be developed and implemented to get out of this hazy situation.
We are a family owned business and want to take it a notch up
Refitus will bring in the business transformations your business needs in a structured and phased manner. From designing & implementing strategies, processes, organisation structure, financial framework, operational framework, marketing framework and administration structure to tech transformations which develop and increase efficiencies, Refitus will make your business gain an edge over your competition.
I am the very best in what I do, not sure how to build a company
No Worries, Operating and developing a company or an organisation is very different from having a eureka moment / the innovative idea or a revolutionary product or a service you have. Refitus will walk with you throughout this journey and ensure you succeed in creating / implementing your vision.
Our business growth is below Industry average
This is an indication that your product / service is falling short either in meeting market expectations or your competitors are deploying different strategies which is working for them or your strategies and processes have developed cracks and need immediate attention.
What Refitus brings to your Business
Macro Approach
We deploy a macro approach in our services. The services which we provide now will keep reaping benefits for your company or organisation in future.
Change Management
While undergoing any transformation, change in the work practices & perception and systems is inevitable and resistance to such change is expected. Our team is well versed with the process and works with all stakeholders to bring about the desired transformation.
Team Building
Bringing about a transformational change requires the team to understand and implement the changes collectively for which we work closely with your teams across business functions. While achieving this we work on refining team dynamics so that the team stays focused and delivers.
Internal Controls
Internal process controls are critical and are the first line of defence to arrest any undesired events or situations that unbalances the system. We design processes which give maximum control and are agile enough to hold critical process functionalities intact in an adverse event.
Deep Insights on Org. Structure and Usual Pitfalls
Our team has first hand experience of working in an corporate environment and are well informed with the usual challenges. Your organisation's structure is designed post considering all barriers and challenges so that it is functional and apt to your organisation.
Achieved Goals
Our services are goal oriented and we ensure all our service objectives are met at the end of the services and that we have achieved the desired transformational changes in your organisation.
Stakeholder Training
We ensure all stakeholders in the project are well briefed and are capable to implement the changes and follow the systems and processes on a daily basis. We provide training manuals and SOP documentations on role basis so that the systems are followed meticulously.
Customised Solutions
We customise solutions for your business based on the current setup and structure of your organisation. We plan the transformations methodically so it has maximum and lasting impact.
Our Business Transformation and Efficiency Solutions